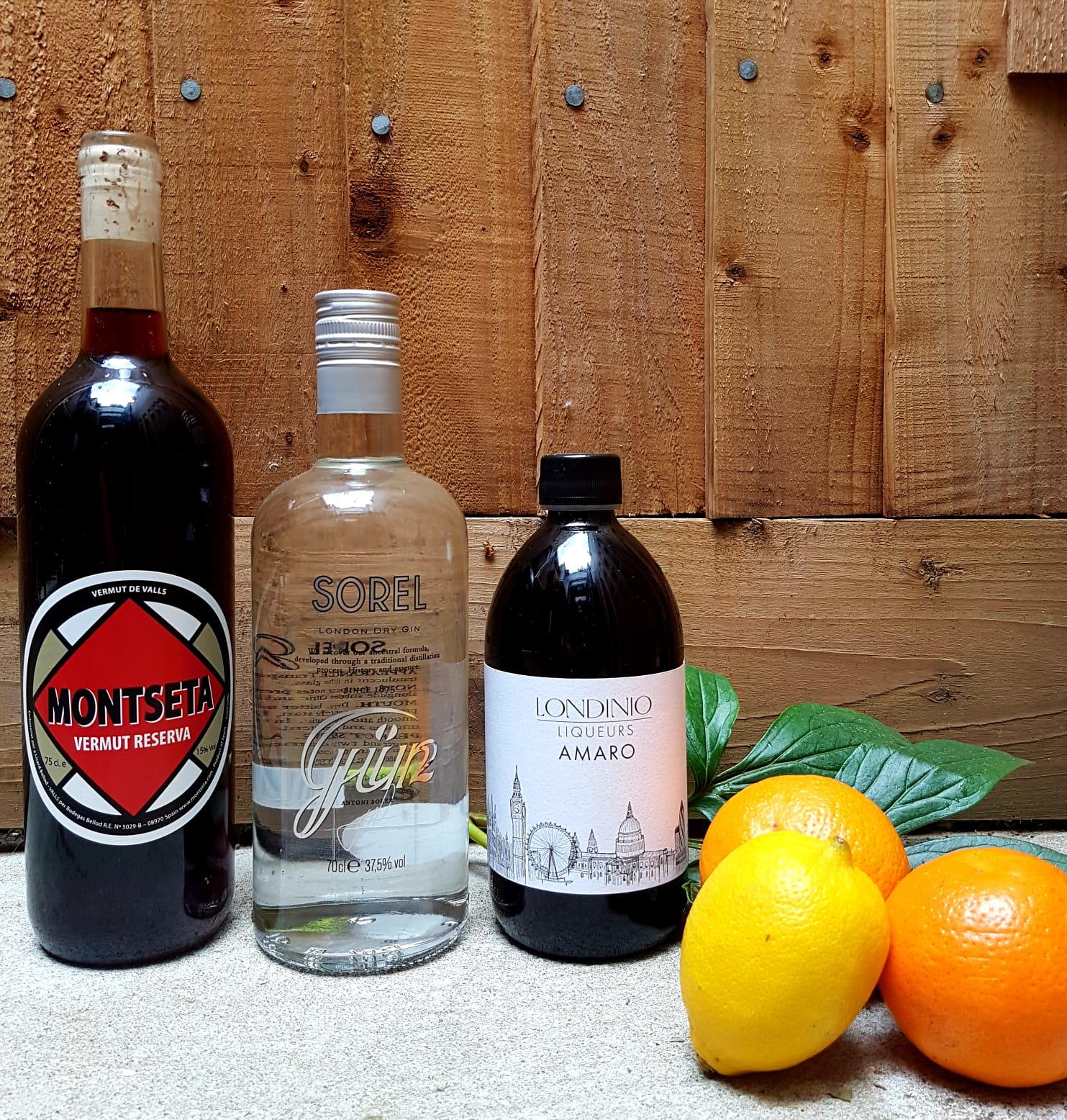 The perfect kit for any negroni lover for a unique take on the classic cocktail. London Dry Sorel Gin, Montseta Reserva - for a full-bodied, herbal flavour -  and Londinio Amaro combine to create a fabulous, bitter negroni with exactly the right balance. The negroni lover's dream, Spanish style. 
Negroni Kit includes: 
1 Montseta Reserva (ABV 15%. 75cl) 

1 Sorel London Dry Gin (ABV 37.5% 70cl) 

1 Londinio Amaro (ABV 21.5% 50cl) 
Delivered to your door anywhere in the UK.
If you are concerned about allergens, let us know on placing an order.