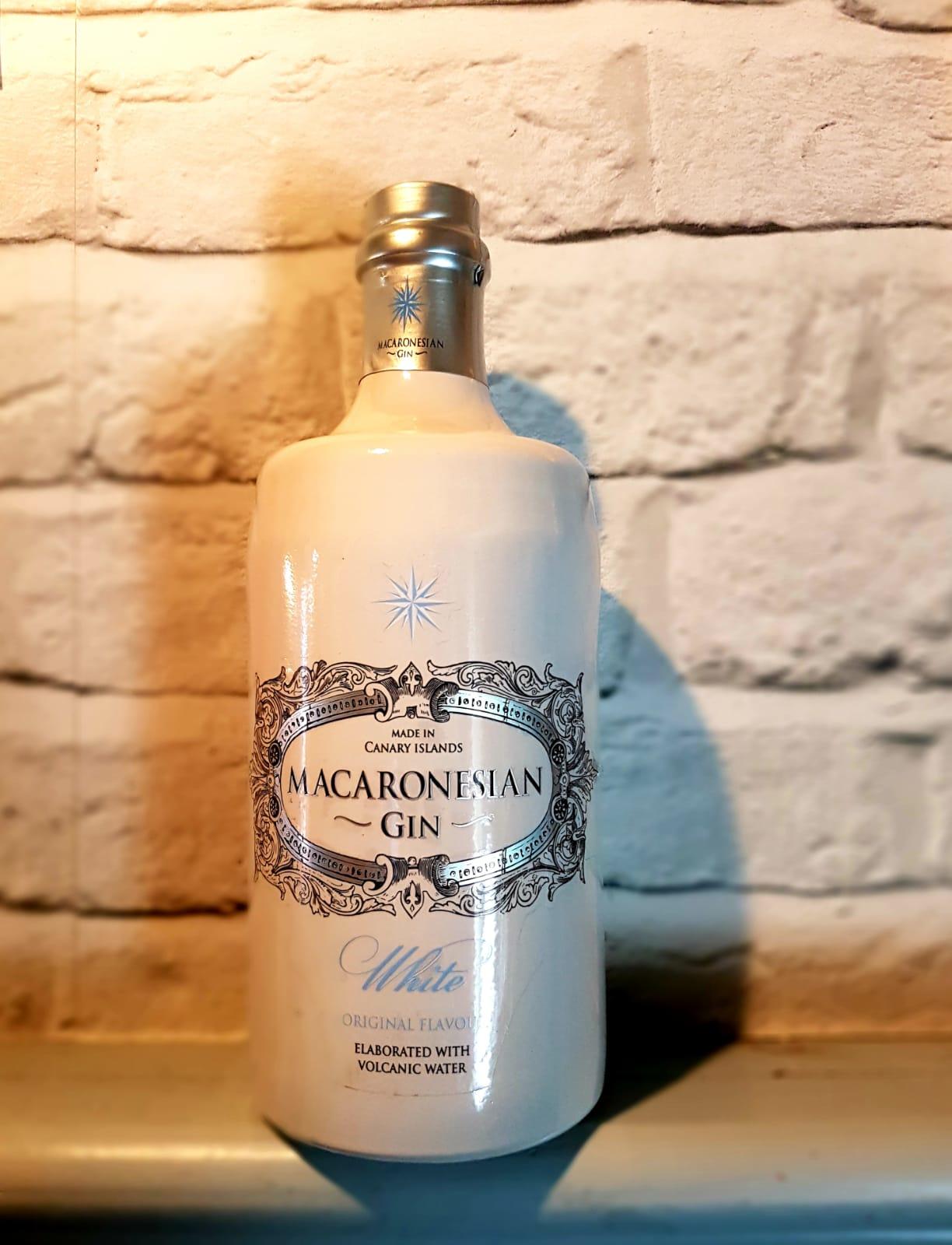 Produced in the Canary Islands using naturally occurring Macaronesian botanicals and water filtered through local volcanic rocks, this unique Genever styled-gin is delicate and fresh. Packaged in a classic ceramic bottle, Macronesian Gin is composed of organic materials, botanicals include juniper, cardamom, liquorice and orange peel. Perfect for those premium gin & tonics with Mediterranean tonic and lots of lemon!
Produced in the Canary Islands. 40% abv. 70cl. 
Delivered to your door anywhere in the UK.
If you are concerned about allergens, let us know on placing an order.