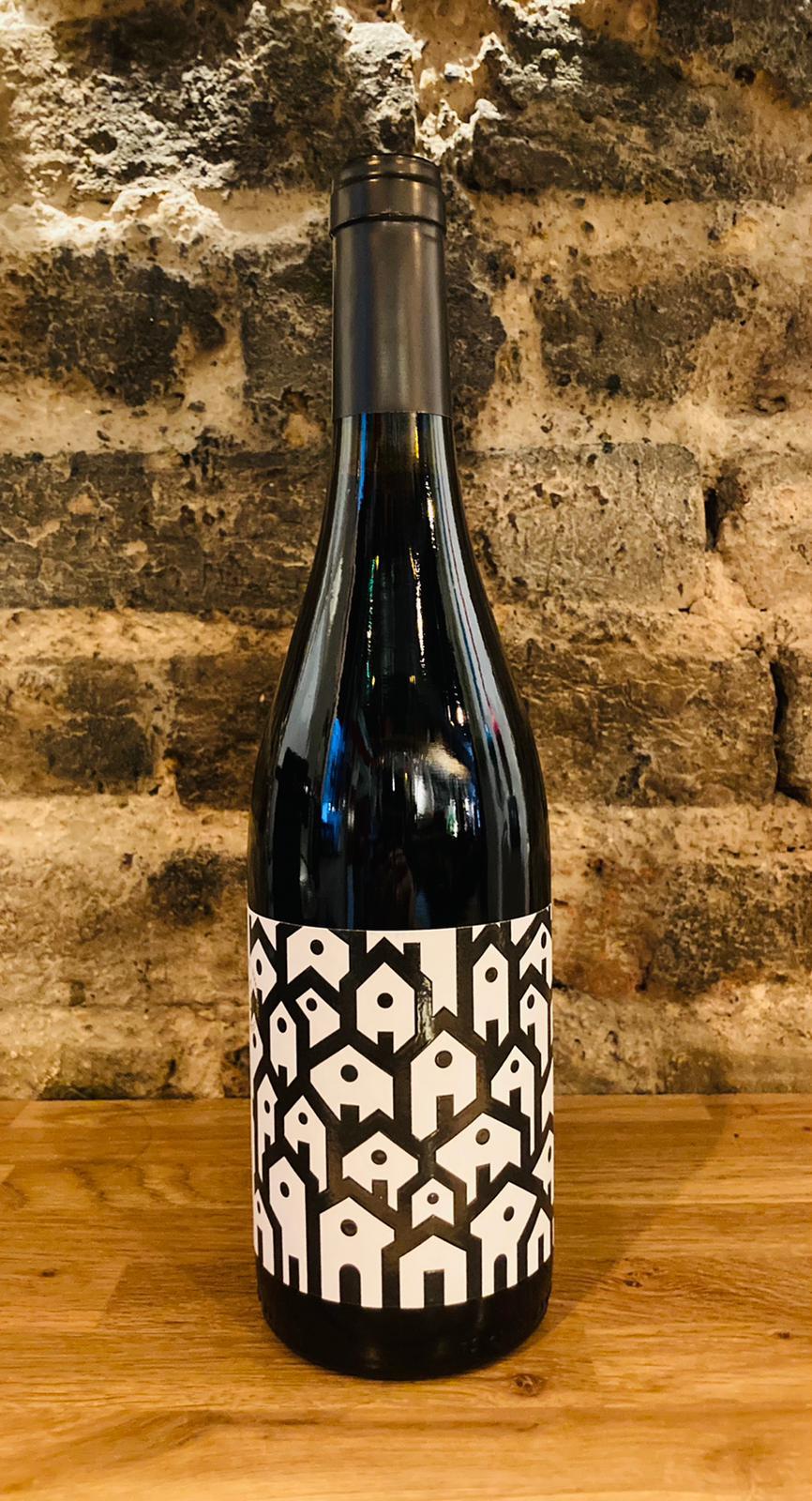 Spanish red wine from the Almansa region. Using local grapes which spend 3 months in French oak barrels. Cherry red in appearance with hints of violet, the bouquet shows fresh minerality and red fruits, whilst the palate is expressive and clean with well- structured tannins, fresh acidity and a good balance of fruitiness and mineral flavours typical of limestone.
13.5% abv. 
Garnacha Tintorera 80% Syrah 20%.
Organic and suitable for vegans.